Imtech opens Sharjah ECDIS centre
Imtech Marine has opened a new training centre in Sharjah, UAE, which will be run by its Radio Holland Middle East subsidiary to train captains and bridge officers in ECDIS familiarisation.
Imtech has identified the need for this course in line with the IMO's announcement that ECDIS systems will be mandatory on board commercial vessels by the turn of 2018, requiring an upscale in skillset among captains and their navigational crew between now and then.
The training centre is equipped with Furuno FEA and FMD stations, supported with simulated surroundings and open sea areas. The ECDIS programme itself has been designed according to IMO regulations and is up to date with the current flag state requirements.
The course is conducted by qualified trainers and comprises two days in total. The programme consists of theoretical and practical training on the first day and a compulsory test and evaluation on the second day.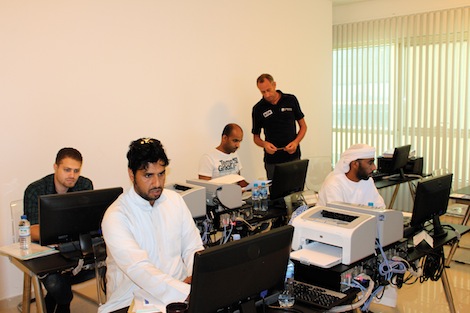 ---
Source: http://www.superyachtnews.com/business/21136/imtech-marine-ecdis-training-centre-sharjah-radio-holland-middle-east.html