M/Y 'Satori' is Victori[ous] following her sale this week
Recently speaking to SuperyachtNews.com, Rory Trahair, head of marketing and communications atEdmiston said that, following the sale of a string of 60m+ yachts in the close of 2013, "we are seeing reassuring signs that there is continued demand for high quality yachts in the 60m+ category." While only two sales were closed this week, they were both 50m, showing not only consistency in the market, but also in yachts with a higher LOA.
Completed by the team at Heesen in 2011, Satori features an interior designed by Remi Tessier with a master stateroom and four guest cabins. Co-listed between BYSand Fraser Yachts with Edmiston bringing the buyer, Thom Conboy recently commented to SuperyachtNews.com that "the yachting industry is seeing a strong uptick in new and used yacht sales this season", certainly highlighted by the two larger sales this week.
The week running 25 February – 3 March saw two sales completed, eight new central agencies announced, and 12 price reductions made.
Superyacht Sales
As mentioned, there were two sales completed this week, very close in size. The marginally larger sale this week was through Toby Maclaurin of Ocean Independence with the successful sealed bid sale of 49.9m 2011 Overmarine built Sharq, which went direct to client.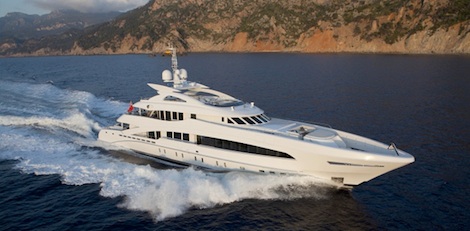 Satori sold this week
Heesen built 49.8m Satori from 2011 was sold through Thom Conboy of BYS and Vassilis Fotilas and Neal Esterly of Fraser Yachts, with Edmiston bringing the buyer in at an asking price of €27,900,000.

New Central Agencies
There were eight new CAs announced this week, rising from last week's five. The new listings had a total combined length of 318.45m, with their combined asking prices totalling €64,662,869 ($89,158,892).
The largest new CA announced this week was through Kevin Bonnie of International Yacht Collection with 2005 Trinity built 54.86m Mustique, on the market at €27,000,000.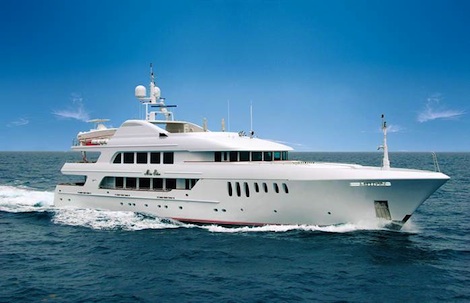 Newly listed: Mustique
Two new listings from Camper & Nicholsons International this week: 34m 2006 Ferretti Custom Line built Marvi is on the market at €4,250,000; and the 2000 Heesen built 30mMatanthar is priced at 2,250,000.
Bob Crow of Denison Yacht Sales has listed 1988 Broward built 31.39m Trilogy for sale at $1,100,000.
Bob Schutte of Dutch Yacht Sales is the new agent for 1997 Ebert built 36.3m Evanna, listed at €1,600,000.
Kevin Merrigan and Wes Sanford at Northrop & Johnson have listed 2006 Westport built 49.7m Vango for sale at $24,500,000.
Michael White and Michael Mahan of Worth Avenue Yachts have listed 45.7m 1993 Robertson built Milo for sale at $6,500,000.
The final new listing this week is from YachtZoo with 2011 Tecnomar built 36.5m Double Shot, priced at €6,300,000.
Price Reductions
Price reductions yo-yoed back up to 12 from last week's three. The following yachts are still on the market and looking for a buyer:
The largest yacht to be reduced this week was 47.5m Picchiotti built Piano Bar. Completed in 1982 and refit last year, she is on the market at $3,900,000 through Mark Elliott of International Yacht Collection.
Two reductions from Nigel Wales of Arrival Yachts this week: 43.6m 2006 Cantieri di Pisa built Cap de Quers is now priced at €8,950,000; while 2008 Custom built 29.7m Dalfa is priced at €3,900,000.
Bernard Gallay Yacht Brokerage has reduced the asking price of 1903 Farlie built 30mMoonbeam of Fife III to €1,950,000.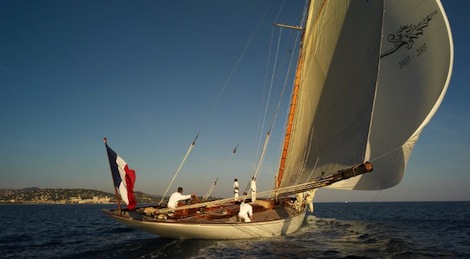 Moonbeam of Fife III
Jim Acher of Bluewater Yachting has changed the asking price of 50% completed 42.1m Vulkan new build VK_1 to €4,150,000.
Robert Shepherd of Edmiston and Thom Conboy at BYS have reduced 2010 Hakvoort built 39m SnowbirD to €14,900,000.
Two new reductions from Fraser Yachts this week: Julian Calder has lowered the asking price of 2011 Comar Yachts built 31m Shadow to €6,400,000; while Scott French has reduced 29.57m 2006 Hargrave built HP IV, to $3,395,000.
Kevin Merrigan at Northrop & Johnson has lowered the asking price of 2003 JFA built 37.18m Zeepaard, to €10,950,000.
Roy Klajman of Sea Alliance, along with Sunseeker, have reduced 2010 Sunseeker built 34m Black & White, to £5,600,000.
Mark Osterhaven and Michael Mahan of Worth Avenue Yachts have reduced the asking price of 2000 Westport built 34.1m Sea Loafers III to $3,650,000.
The final reduction this week is from YachtZoo with 2009 Cantieri di Pisa built 36.12mNena I now being listed at €6,900,000.
Source: http://www.superyachtnews.com/events/21002/superyachtdesign-week-2014-welcomes-in-two-further-innovator-showcases.html