SuperyachtDESIGN Week 2014 welcomes in two further Innovator Showcases
As we say goodbye to February and move swiftly into the beginning of March, we are one month closer to the industries most innovative design event of the year,SuperyachtDESIGN Week 2014. With that in mind, we are pleased to be welcoming in the spring season with two further confirmed SuperyachtDESIGN Week innovator showcases, Crystal Caviar and Hypnos Beds.

Crystal Caviar is a Northern Bohemia-based bespoke lighting, decorative glass and crystal artworks designer and producer. At their stand you can see optical glass sculptures made by famous Czech glass artist Jan Frydrych, our prettiest chandeliers, and last but not least, exclusive Crystal Caviar glass tiles and crystal claddings.
Hypnos, the award winning makers of hand crafted beds, have been making bespoke, made to measure beds since Edwardian days. These mattresses and designer beds can be found in various homes, yachts, palaces and hotels. 'With over 100 years of bed making experience, Hypnos' philosophy focuses on the pursuit of perfection and the delivery of a deep, energising night's sleep, helping to fulfill dreams for a healthy life.'
Gold sponsors, Silver sponsors, Bronze sponsors and further Artisan & Innovator Showcases will join them in their support over the coming weeks. Make sure you show your support. Sign up now by calling Suzie Hine on +44 (0) 207 801 1014.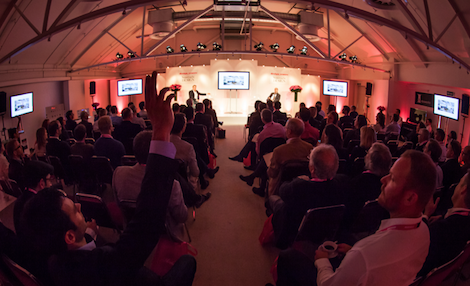 Source: http://www.superyachtnews.com/events/21002/superyachtdesign-week-2014-welcomes-in-two-further-innovator-showcases.html